About us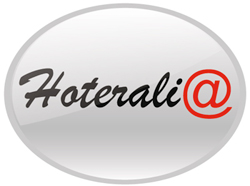 The Group Hoterali@ is a reference network operators nationwide equipment sector and hospitality services, with over 30 years of knowledge and experience. Our values ​​are: commitment to service and personalized attention to our customers.
We cooperate with the most recognized and prestigious brands in the sector, as well as having our own brand items. This allows us to offer a selection of products at the best value, quality and price in the market.
Our infrastructures are composed of 44 stores, with a storage capacity of 36,895 m2. We have a fleet of 140 vehicles and more than 17,000 monthly deliveries of merchandise. Our team, comprised of more than 250 people on staff, make it possible to better serve our 36,000 customers.
Hoterali@ has the strength of a large group and the flexibility of the constituent companies in order to provide the solutions our customers need.